The Nutcracker: Two Versions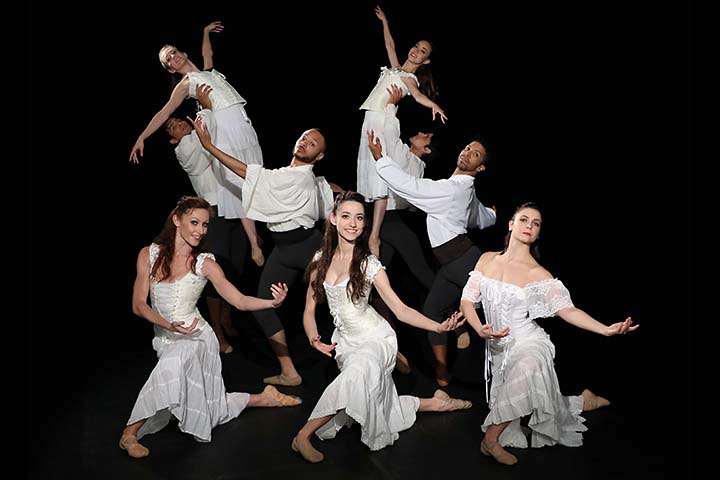 November 15, 2018 — Nothing announces the holiday season quite like The Nutcracker. Two versions will be staged in the coming days.
Drosselmeyer, the Toymaker's Story
The first is a brand-new take on the story by Weston's Michelle Sperry of the Connecticut Theater Dance Company. Ms. Sperry has imagined how the legendary toymaker Drosselmeyer was inspired to create a magical nutcracker and toys and has written a ballet.
The company's "Drosselmeyer, the Toymaker's Story" debuts on Saturday, November 17 at The Regina A. Quick Center for the Arts at Fairfield University. Under Ms. Sperry's direction with choreographer Rodney Rivera, the ballet is set to classical compositions and is performed by a cast of 14 professional dancers with supporting roles from the CT Theater Dance School.
Tickets are $25 for children, $45 for adults, and can be ordered online.
The Nutcracker: Ballet Etudes Company
The traditional Nutcracker ballet will be performed by talented Weston dancers alongside guest artists in a Ballet Etudes Company production on December 1st and 2nd.
These shows are at the Westport Country Playhouse at 1:00 and 4:00 both dates. Tickets can be purchased at box office or online at the Playhouse website.
The Ballet Etudes Company is a non-profit 501(c)3 organization founded in July 1975. It is located at 509 Westport Avenue in Norwalk. More information about the company can be found at its website.