Emmanuel Church Musical Showcase, November 11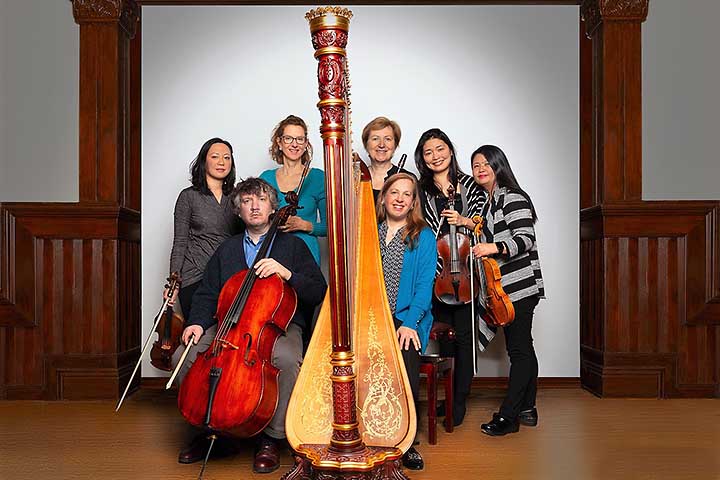 — Photo: Valentin Miskevitch.
October 31, 2018 — Weston's Emmanuel Episcopal Church welcomes back The Fontenay Chamber Players on Sunday November 11 at 4:00 pm in their Parish Hall, 285 Lyons Plain Road. The concert is free to the public, though donations are welcome. There will be a champagne and wine reception following the performance. Sodas and sweets will also be available.
The Fontenay Chamber Players will deliver a varied selection of soothing, impressionist music from Lehar's Merry Widow Waltz to Respighi's Ancient Airs and Dances to the lush harmonies of Debussy and more.
"We are very happy to welcome back the Fontenay Chamber Players. Their performance last year brought the audience to its feet. I expect we will have another memorable concert this year," said John Boys, Senior Warden, Emmanuel Church.
The Fontenay Chamber Players, formed in 2003, have ben described as performing a "radiant meshing of color" in a "brilliant tour de force." The group is composed of seven members from the tri-state region. The name refers to a French town with a connection to the composer, Ravel, whose luminous Introduction and Allegro is the group's inspiration.
The Fontenay has appeared at Caramoor, Dartmouth College, Bennington College, The Hat City Opera Company, Greenwich Academy, Sacred Heart University, and the Pequot Library. The group was also chosen for the artist roster of the Connecticut Commission on Arts and Tourism.
For more information, call the Emmanuel parish office at (203) 227-8565 or visit www.emmanuelwestonct.org.