What You'll See at The Flea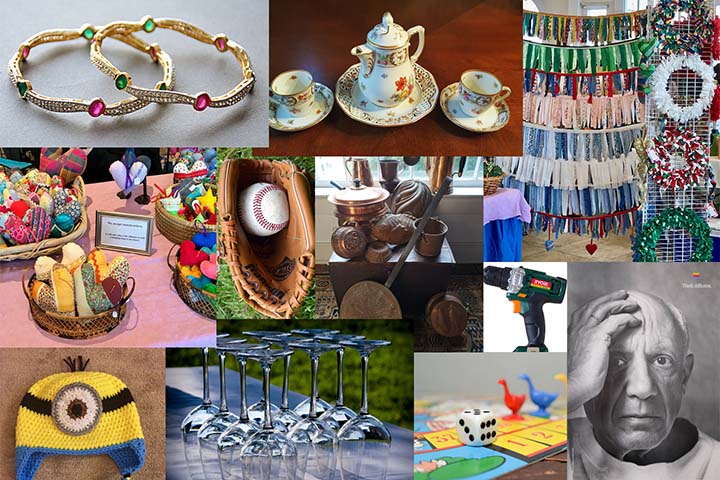 September 20, 2018 — Saturday's Weston Flea promises to be a fun town event. It runs from 9:00 am to 1:00 pm at the high school parking lot. Spaces for vendors sold out very quickly, so there will be a great variety of items to choose from.
Admission is free. There will be a food truck on hand, an ice cream truck, an assortment of breakfast sandwiches, gourmet hot dogs, fries, and more.
The Flea benefits the Weston Senior Center. It is run by the Friends of Weston Senior Center, a 501(c)(3) non-profit.
Items on offer include selections from Simple Elegance, a charming Westport shop that is one of the Flea's sponsors. A local woodcraft artist will present some of his work at a reduced price, including lovely turned candlesticks, wood bowls, and plates. We give this one special mention because proceeds go to the Alzheimer's Association.
Also, look for Rachelle Cinque's booth, which has a sign that says "All Proceeds Donated to Animals in Distress," a shelter dedicated to the care and placement of homeless cats and kittens. Nice.
Do you remember those collectible Apple "Think Different" posters that featured legends like Dylan, Einstein, and Picasso? Sarah Ragan has some pristine ones, along with vintage German paper Easter eggs and other small antiques.
Speaking of antiques, Melissa Chesmane has signed artwork in antique copper, porcelain, and glass.
Among the many, many items also on display are household goods, books, tools, Senkoinanura Asian jars, toys, games, linens, handmade baskets, silver and jewelry, antique silver spoons, mid-century glass, seasonal items such as ornaments and wreaths, signed artwork, women's and girl's leggings from LuLaRoe, Djembe drums, handmade Amish quilts, leather bound journals, board games, and puzzles.
We're not done.
You will also find sporting goods, Halloween costumes, tapestries and parasols from India, homemade body butters and oils, wellness sprays, crocheted hats, poetry books, children's books, gardening books, a special book about bully prevention by a local author, quilts, a dog crate with accessories, framed photography, vinyl LPs and CDs, and OzzieSlime. That's right. OzzieSlime.
But wait, there's more! Someone is selling a set of vintage black and chrome swivel barber chairs. Only at The Flea.
You are locked. You are loaded. Have a great time.