Friends of the Weston Library Receive Major Gift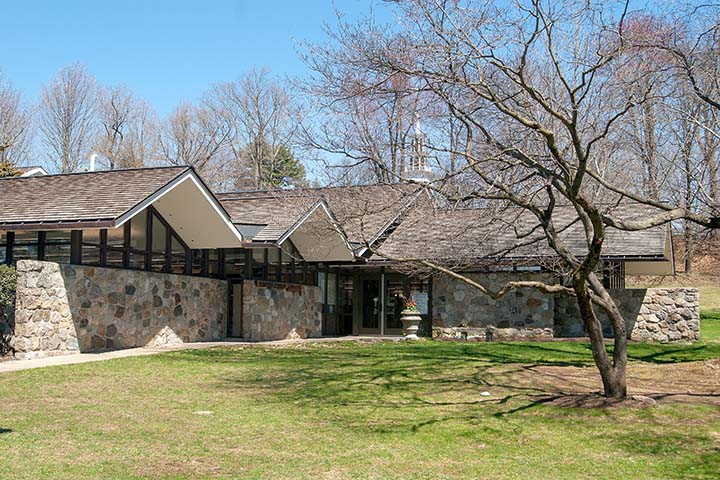 September 13, 2018 — We are pleased to let you know that Friends of the Weston Library has received a gift of $215,000 from the estate of Daniel Edward Offutt, III. The foundation trust that administers the estate has made several other contributions to the town in recent months.
Mr. Offutt lived in Weston for over thirty years after retiring from EF Hutton & Co. He passed away in November of 2016. Richard Orenstein, his executor, told us that "Dan loved Weston, greatly enjoyed his time here, and wanted to give back to the community."
"Dan wanted to leave a mark on Weston," said Mr. Orenstein. "As his friend, I wanted very much to support his wishes."
In addition to the library gift, the foundation has provided funds for a new EMS ambulance, is supporting the restoration of the Coley House at the Weston Historical Society, and has committed a $500,000 donation to expand Firehouse #1 for EMS quarters.
Karen Tatarka, director of Weston Public Library, said she was "thrilled" by today's news of the gift.
Sadaf Siddiqui, co-president of Friends of the Weston Library, described the gift as "incredible, thoughtful, timely, and generous." "We are so surprised and so grateful," she said. "The library is a precious resource for the whole community, and this will help us do even more."
Friends of the Weston Library is a 501(c)(3) non-profit corporation that supports the library's programming and services. The group relies on donations, an annual appeal, and volunteers to run the library's offerings. A notable recent effort was the extremely popular children's reading program.
According to Mr. Orenstein, Daniel Offutt described himself as a farmer, but he was much more. "Those who knew him remember him as a tennis player, traveler, sailor, metal sculptor, wood worker, fixer of anything, collector of everything, lover of projects, stock market investor, and a good friend."
A favorite expression of Mr. Offutt's was "I've never met a successful pessimist."
Mr. Offutt built the house he lived in on Kettle Creek Road. On the property were some of his sculptures, and one of his proudest possessions, a tobacco barn. Dan and friends disassembled the barn in upstate Connecticut and transported it to Weston.
He was born in Oakland, Maryland on August 4, 1931 and attended the Hun School and the Lawrenceville School, both in Princeton, New Jersey. He served in the army until 1956. He graduated from the University of Maryland and received an MBA from Columbia University in 1965. His career was as a stock trader, mostly for his own account, and finally at EF Hutton & Co.
Libraries in Westport and Wilton received grants equal to Weston's from the Daniel Edward Offutt, III Private Foundation Trust. So did Beechwood Arts, the Levitt Pavillion, Fairfield University's Regina A. Quick Center for the Arts, the Cultural Alliance of Fairfield County, the Westport Historical Society, Silvermine Guild of Artists, the Suzuki Music School, Music for Youth, Inc., the Westport-Weston YMCA, Beechwood Arts for the Heida Hermanns International Music competition, and Neighborhood Studios of Fairfield County.