Registration Open for TOPSoccer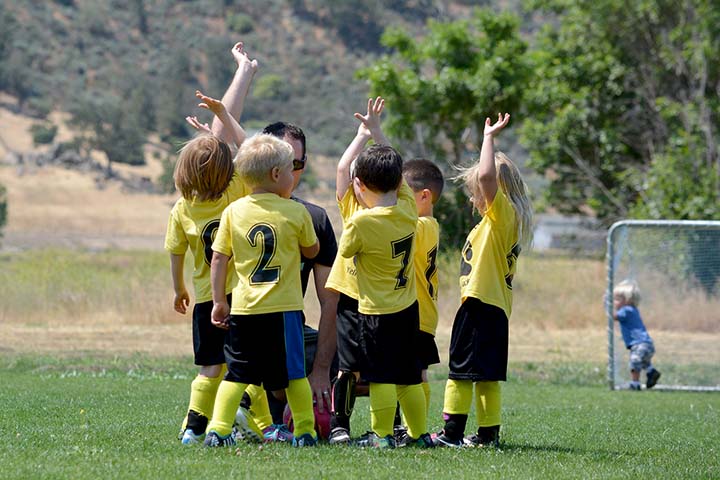 August 14, 2018 — TOPSoccer (The Outreach Program for Soccer) is a community based soccer program that provides meaningful learning, development, and physical participation opportunities for young athletes with disabilities. The program is designed to meet the needs of children in grades K-8 with physical and/or intellectual disabilities.
TOPSoccer began in 1991, designed and now administered by US Youth Soccer, the nation's largest youth sports organization. This program fosters the physical and emotional growth and development of America's youth through the sport of soccer at all levels. It takes kids from the sidelines and gets them into the game.
TOPSoccer players and their volunteer buddies meet on Saturdays at 12:45 pm at Morehouse Farm Park. The six sessions begin on Saturday September 8. There is no session on October 6, Columbus Day weekend.
Each session runs one hour, with fun games and drills.
The program costs $125 for the season. A professional coach is provided by Soccer Edge.
A volunteer buddy is paired with each child and stays with them on the field. Parents are required to stay at the field throughout the season. The focus is on fun.
To become a volunteer buddy, visit www.westonsoccer.com, click Register Online on the left side of the page, and find the TOPSoccer buddy registration program. Buddies should be in 7th grade or older.
Any child with a physical or intellectual disability, grades K-8, is eligible to play. To register, go to www.westonsoccer.com, click Register Online on the left side of the page, and scroll down to the TOPSoccer program.
If you would like more information about this program or about becoming involved as a volunteer buddy please email Brendan Moore or Alex Nordlinger.