High School Boys Tennis Tournament, August 23–26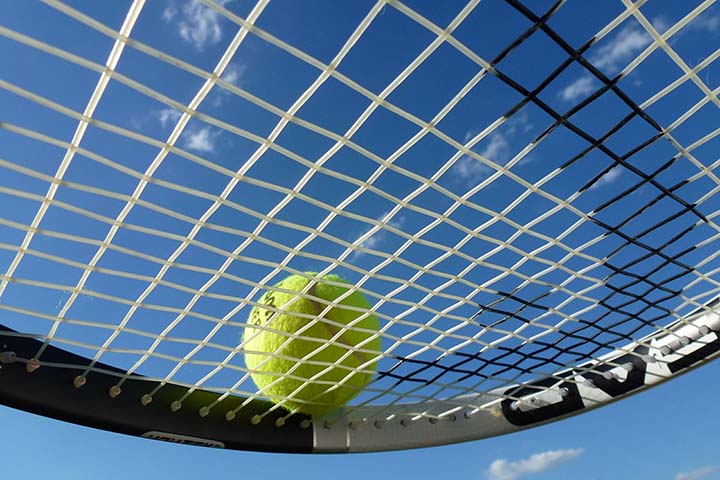 July 27, 2018 — Incoming and current high school boys aspiring to tennis stardom will be glad to know that the first Weston High School Tennis Open takes place at the high school on August 23–26. Players from all over the state will compete. This is Weston's first major off-season tennis tournament.
The tournament has been put together by 2018 WHS graduate Stephen Blinder. It benefits Norwalk Grassroots Tennis and Education (NGTE), an organization that supports underprivileged youth by providing a foundation for a good education and opportunities to play tennis as a means for an active lifestyle.
Mr. Blinder told us that being part of the high school tennis program under coach Gary Meunier was a "life changing experience." "We were a brotherhood," he said. "I became a better student-athlete and a better person while I was on the team. We won the SWC and the CIAC state title every year, but winning was always secondary. Coach Meunier created a culture of respect, diligence and trust. As long as we won or lost together, we were successful."
David Kimani, NGTE's Senior Tennis Director, said the organization "provides underserved children a safe space to learn and grow as individuals by supporting their efforts in tennis and education. We rely on the generosity and kindness of people like Stephen Blinder to help us raise funds that will go directly towards serving as many underrepresented kids as we can by providing academic support, academic scholarships, food, tennis equipment, and so much more."
Here are some details about the tournament.
The tournament is a highly competitive single-elimination event. The entry fee is $30, and entries close on August 6. Matches will be played on the hard courts at Weston High School. An alternate location is clay and hard courts at the Weston Field Club.
Register by email with the player's name to sblinder@gmail.com. Mail cash or a check (payable to Stephen Blinder) to Mr. Blinder at 103 Branch Brook Road, Wilton CT 06897. Payment is due by August 11.
Click here to see the event's flyer and learn more.
For more information about Norwalk Grassroots Tennis & Education, please visit the organization's website.
— Weston Today thanks Mr. Blinder and Daniel Pearson, NGTE's Events and Volunteer Manager.