Weston Teen Photographer Honored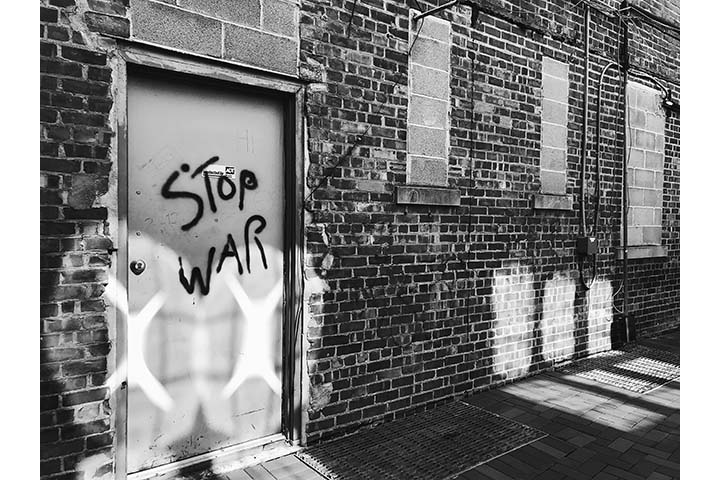 Photo: Jolie Jeffrey-Craft
July 27, 2018 — Weston High School rising sophomore Jolie Jeffrey-Craft — literally a member of the Weston Today family — won Best Of Show in the Westport Public Library's sixth annual "Teens Behind The Lens" photography competition.
Students from all over Fairfield County submitted entries to the competition, which was judged by top Westport photographer Pamela Einarsen.
Ms. Jeffrey-Craft's untitled black-and-white photograph of a street scene with "Stop War" prominently spray-painted on a door was lauded for its interplay of shadow and light and its striking use of repeating patterns, a classic compositional technique.
"I'm truly honored," said Ms. Jeffrey-Craft. "A contest like this really challenges you creatively. It makes you think about how to do more than take a snapshot. It makes you think about creating an image that says something or makes a person feel something. It was fun, too."
Kindly forgive Weston Today's management for being even more proud than usual about the abundance of young talent in our town.