Weston Picks It Up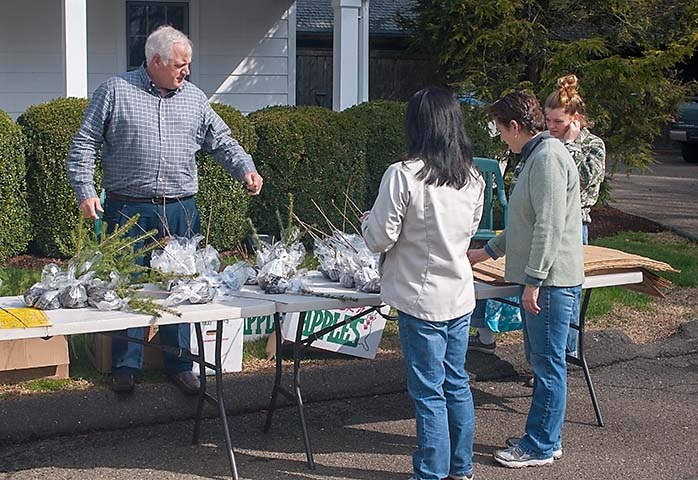 April 30, 2018 — Volunteers from Kiwanis, the Boy Scouts, Girl Scouts, and a healthy number of residents collected an estimated 900 pounds of debris from Weston's roadsides in the town's annual GreenUp Day on Saturday, April 28.
The event was sponsored by the Kiwanis Club and led by its member Bill McKinney, who worked closely with Town Administrator Jonathan Luiz to organize the event.
Eversource donated 200 tree saplings, which were given to volunteers by Tree Warden Bill Lomas (pictured). Earlier in the day, Mr. Lomas was presented with the Millie Best Award for his contributions to Weston's environment.