Students Organize to Fight Cancer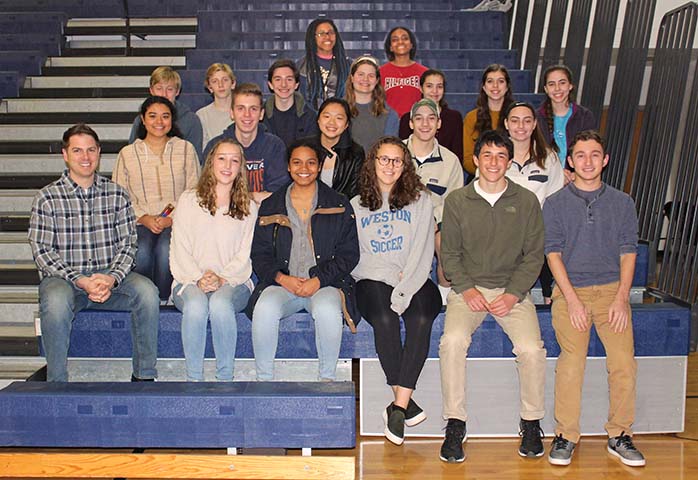 April 27, 2018 — For years, Weston students participated in Relay For Life, an activity intended to raise money for the American Cancer Society. Unfortunately, funds for the Westport-Weston branch were eliminated this year. But now, a high school group has stepped up to fill the gap. And they could use your help.
33 Weston High School students have formed a committee and are holding a student-led educational event called Weston Against Cancer on June 9, from 5:00 PM to 10:00 PM at Lachat Town Farm. A small portion of the proceeds go to Lachat, the majority to the Memorial Sloan Kettering Cancer Center.
The committee needs sponsors and donations to organize the June event and make it a fun and significant tradition for years to come. If you or an organization you belong to can donate or sponsor, and would like to know more, you can visit the committee's website. You can also stay connected and receive updates by liking its Facebook page, "Weston Against Cancer." For questions, comments, and sponsorship offers, please email the group.
The June 9 event will be open to all ages. It will feature games, local food trucks, bands, raffles, and, at the end of the night, a family-friendly movie showing. The most important parts of the event are lessons on healthy living.
Diet is key to leading a healthy, cancer-free lifestyle. At the event, participants will receive "tickets" as a form of currency they can use to buy snacks. Each food item has a different ticket cost based on its health value. For example, a banana may cost one ticket while a small bag of candy may cost five or ten. This teaches the concept that unhealthy food comes at a greater cost. Health experts will be on hand to share expertise and give more in-depth education on how to lead a healthy lifestyle.