Marianne Frisch Named Executive Director of Weston Historical Society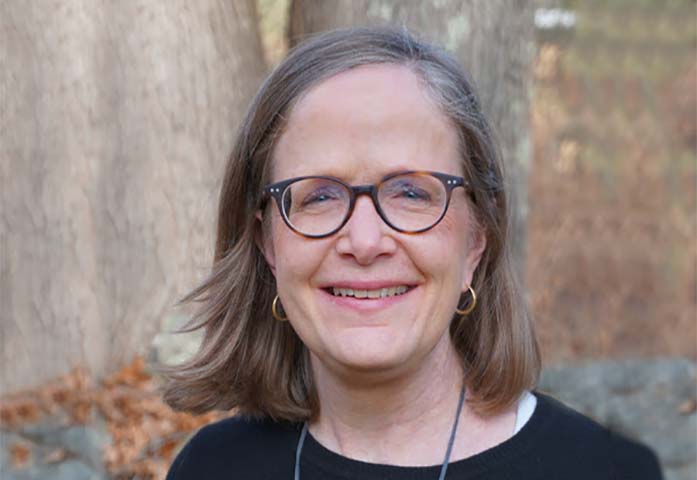 Marianne Frisch, a 31-year Weston resident, has been named executive director of the Weston Historical Society. In her new role, Ms. Frisch will draw upon an extensive career in museum exhibition and curation, which began at the Museum of Modern Art in New York City.
"We are excited to have someone with Marianne's depth of professional experience to lead The Weston Historical Society," said Pam Kersey, president of the Weston Historical Society. "We are confident Marianne will continue our tradition of preserving Weston's unique heritage, and to manage several high-profile projects, including the Coley Barn restoration."
Ms. Frisch spent 14 years at the Reader's Digest Association maintaining and curating their 8,000-piece collection of artworks, furniture, textiles, decorative arts and related archives. Ms. Frisch also worked for three years with the Alden Sherman Classic here in Weston, and as Development Coordinator for the Mark Twain Library in Redding. She was the Director of the CWJ Classic Automobile Museum in Bernardsville, NJ. Recently, she has led press and promotion initiatives for art, automobile and business organizations.
"The Weston Historical Society has become such a vibrant part of the community, from exhibits to events to school outreach and to maintaining its extensive historical archives. I am eager to jump in and build on that tradition," Ms. Frisch said.
Ms. Frisch holds a BA in Art History from Dickinson College and is completing her MA in Art History from Hunter College. She has held numerous volunteer committee and board positions at local museums, including Westport Arts Center, the Bruce Museum in Greenwich and the Weir Farm Heritage Trust in Wilton.
Ms. Frisch and her husband, Richard, have lived in Weston since 1987. Their daughter Kate is a law clerk for the Department of Justice Executive Office for Immigration Review in Houston, Texas.
(Thanks to Susan Moran for the story and photo.)