Selectmen Want Your Ideas on Beach Sticker Pricing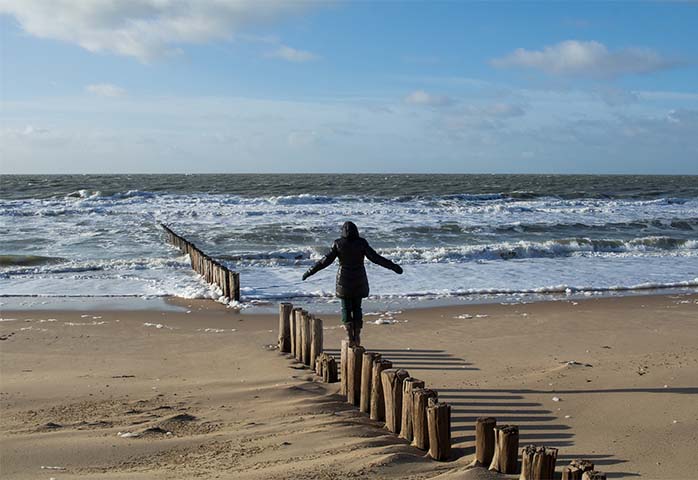 On February 1, 2018, the Board of Selectmen discussed the recently-announced price increase for beach stickers by the town of Westport. First Selectman Chris Spaulding said that the board wants "productive suggestions" from the public about how the issue might be addressed.
According to Dr. Spaulding, the arrangement allowing Weston to distribute beach stickers locally, at a much lower fee than other towns, dates back to a shared resource agreement between the towns. In exchange for beach access, Westport was able to use Weston's transfer station. But Westport stopped using the transfer station years ago. Nevertheless, Westonites still benefit from a reduced beach sticker fee, albeit a much higher one than the price for Westport residents.
Weston was surprised to learn in January that the cost of beach stickers is about to rise dramatically, up 50% to $375, $200 for seniors. The social media reaction in Weston was swift and highly critical. "We are sensitive to the concerns of Weston citizens," said Dr. Spaulding, and suggested the public provide respectful, productive suggestions such as letter writing, ideas about different types of fees (such as weekday-only passes) and the like. "We still want to reach out and have a reasonable discussion and see what can be done," Dr. Spaulding added.
Town Administrator Jonathan Luiz acknowledged reports that less-than-friendly comments about Weston were made at the Westport hearing where the matter was decided, but said he understood there were also many expressions of support for Weston as a "sister town."
Selectman Stephan Grozinger said that the fee increase "seems inequitable on its face, but it's their beach, it's their call. I'm not sure how much we can do about it." He added: "It's a good idea to have Weston citizens contact us. Then we can meet and discuss it again."
Selectman Brian Gordon said: "It's certainly worth discussion," and expressed hopes for "a way to positively find a workaround."
Westport representatives were invited to attend the meeting, but declined, instead sending a memo explaining reasons for the increase. There is one additional unfortunate possible outcome of the back-and-forth between the towns: Weston's Town Clerk may no longer be able to distribute beach stickers. Unless a policy change occurs, they can only be purchased at Westport's Town Hall or online.