The Joys of Adult Music Lessons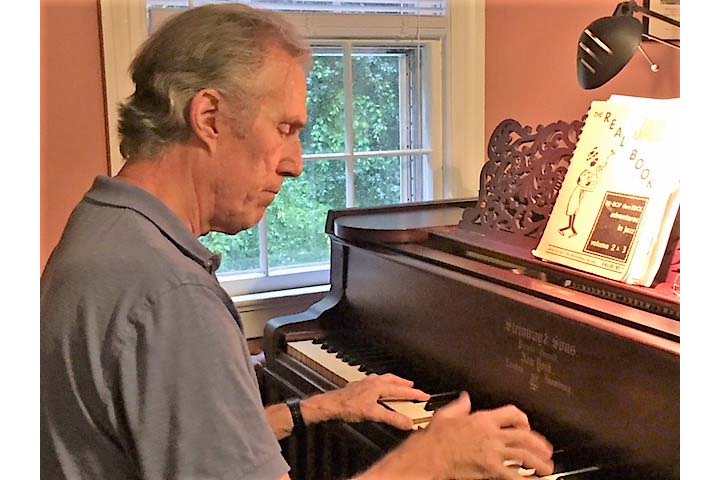 More and more older adults are seeing their empty nest and retirement years as a time to do things they never had time for when they were younger. It can be the perfect time to learn a new hobby or interest, be it painting, gardening or taking music lessons.
It's been called "creative aging" and with 77 million baby boomers entering their 60s the interest in making the most of these years is only growing. Across the country, the 55+ population is joining concert bands and chamber players, theatre and dance troupes, choirs and community choruses, or choosing to take up individual instruction on a musical instrument.
Many of these students once took music lessons as a child and then stopped, although a tinge of regret continues to tug at them later in life. Some older adults are exploring lessons for the first time – seeing music lessons as starting a new hobby, a way to make social connections, a method to maintain or improve their concentration and physical stamina, or just as a wonderful life enrichment opportunity.
Jack Kingston, a long-time physics teacher at Weston High School is also starting his fourth year as a jazz piano student at Westport School of Music. "I took piano lessons for ten years as a kid. It was easy then, but later I became too demanding of myself to play perfectly and I was too intimidated to improvise jazz melodies. I finally decided to confront my fears and contact WSM after hearing about Alan (jazz piano instructor Alan Simon). Now I play every day for at least an hour – it's a great hobby for me that brings a great deal of enjoyment".
Patti, a piano student at WSM adds, "I was one of six children, so piano lessons were not affordable. As an adult, I was able to give my children the gift of music lessons but still did not have time for myself while raising all four. Finally as I approached age 50, I know that it was now or never and have been a student at WSM for seven years. Sometimes I still cannot believe that I can actually read and play music! It has enriched my life in so many ways."
Piano is not the only instrument option. Violin student David is proud to be known as the "oldest student at WSM." He first studied violin in college and now at 89, he still takes a weekly lesson, saying that "it really keeps me active and able to play duets on my own every week with a friend. Playing the violin gives me a great deal of pleasure and I want to keep going as long as I can."
A former WSM adult cello student had this to say: "I took cello lessons briefly in school and my heart and soul were captured completely. Though 35 years passed, the longing to resume always stayed with me. After a couple years of lessons, I was finally able to express myself musically and play my way through life's most intense experiences. I will always be grateful to my teacher at WSM for embracing a truly novice beginner and allowing my heart to find its way home."
With the extra time, energy and often better resources, many adults wonder if they too could take music lessons. The WSM approach is much different than the way teachers work with children and youth. With adults, teachers act as more of a coach and mentor, working with each student to achieve their own personal goals. For some, that includes performing before others, for many it's an opportunity to play just for their own pleasure and enjoyment.
Westport School of Music is located at 18 Woods Grove Road. Their web address is: www.wsmusic.org. The Director, Sarah Miller, can be reached at 203-227-4931. Hours of operation are 10:00am - 8:00pm. Lessons are Monday - Friday. Music therapy program (MUSICWORKS!) for students with special needs is on Saturdays. Instruments taught are: Classical Piano, Jazz Piano, Voice, Violin, Viola, Cello, String Bass, Electric Bass, Flute, Clarinet, Saxophone.