The Real Dogs of Weston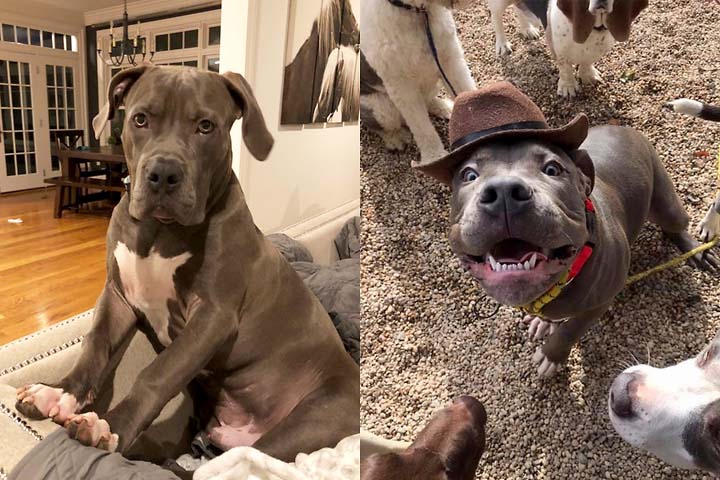 A column just for Weston's canine - and now, feline! - citizens, sponsored by Passage East Kennels.
Each week, we'll introduce you to a pawsome dog or cat neighbor as well as donate $10 to a local rescue group or animal shelter chosen by their humans. To be featured, please email passageeastwilton@gmail.com.
Woof. It's been a ruff month for humans, but we're doing our best to follow the example of our pets and stay pawsitive!
We are so grateful for the generosity and loyalty of our amazing Weston customers, many of whom have continued supporting Passage East during this time through their purchase of gift certificates.
We're also incredibly thankful for Weston's essential personnel working on the frontlines everyday to keep our community safe.
To give back, we are now offering free pet boarding and daycare to essential workers for the month of April. If you are a healthcare worker or first responder in need of pet care during this time, please reach out to us at: dogsrunfree@passageeastkennels.com.
Thank you, on behalf of the Kaddis family and the Passage East team, to our neighbors for your support, and for everything this town is doing to stop the spread. Our hearts are with Weston.
Speaking of hearts, we'd like to take this opportunity to introduce you to a dog with one of the biggest hearts (and everything else) around! Meet Arlo, an American Blue-Nose Pit Bull whose love of life can barely be contained by his gigantic puppy body.
Weighing in at 110 pounds of pure mush, this love bug will charm you right off your feet (sometimes literally) with his affectionate personality and enthusiastic kisses. Read on to learn more and fall in love!
Name: Arlo, a.k.a. Hippo, Doggo, Gentle Giant.
Age: 11 months.
Family Members: Proud pawrents Jennifer & Michael Morrissey, human siblings Emma, Mikey, & Tommy, and guinea pig brothers Rocket and Biscuit.
Love at First Sight: "Arlo became part of our family this past July at nine weeks old. We had always wanted a Blue-Nose Pit Bull, and now that the kids were old enough, we felt the time was right. Our hearts melted just seeing pictures and videos of him; we knew he would be a perfect fit. We met him for the first time at our family introduction/meeting at the breeder's home, where we also got to meet Arlo's dog mom and dad!"
A Few of His Favorite Things: "He loves playing tug-of-war with his toys, being chased, and jumping on the trampoline with the kids!. He also loves to play with every dog he meets; we can't get him to stop and take a rest. He loves doggy daycare and even loves going to the vet!"
Not a Fan of: "We have not found anything he doesn't like."
The 110-pound Lap Dog: "Arlo is a pure mush and a love bug, but he doesn't realize his size or strength, so when he tries to sit on your lap he will squish you or sometimes knock you over when he greets you! He thrives on attention, adores people, LOVES to give and receive kisses, and would stay by your side all day and night if he could. Everyone he meets almost immediately falls In love with him."
Favorite Spot to Snooze: "He loves to nap along the tops of our couches in our family room. It's like a balancing act because he's so big and the tops of our couches are so narrow. Sometimes, he'll squeeze his butt on the top and corner of the two couches and perch himself like a gargoyle statue."
Why He is Our Best Friend: "Arlo is always happy, extremely loving, and a true companion dog. He makes you happy no matter what kind of mood you're in or whatever's going on in your life. We're so lucky to have him!"
Donating to: PAWS (Pet Animal Welfare Society).
Passage East is a Weston family business owned by Joe and Laura Kaddis for nearly 20 years. We offer compassionate and professional boarding, grooming, and daycare for dogs - and now cats! - of all breeds at our spacious, 4 acre retreat in Wilton's Cannondale neighborhood. Born out of a passion for animal rescue, we proudly work with and support local groups to help dogs in need.
Passage East Kennels
499 Danbury Road
Wilton, CT 06897
(203) 762-7998
www.passageeastkennels.com