BD Provisions Opens in Fairfield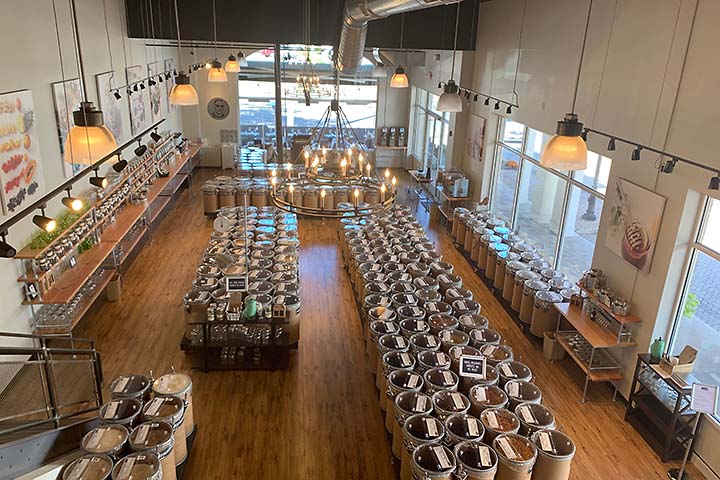 Are you looking for ways to reduce your waste in your daily life? Do you wish food shopping was more of an experience you look forward to than an errand you dread? Then BD Provisions may be the shop you've been waiting for.
BD Provisions is a new concept store located at 1215 Post Road in the Brick Walk that provides a new way of food shopping with a return to basics. This new store puts a modern spin on the general store in a concept described as "a foodie-paradise that merges amazing foods with zero waste packaging and affordable prices."
Started by two couples, John and Cynthia Boccuzzi of Newtown and Tony and Tara DiPippa of Westport, BD Provisions plans to help consumers cut back waste in their everyday lives by allowing people access to hundreds of foods in bulk, ranging from your basic pantry staples to that hot new superfood everyone has been talking about. This is the second location for BD Provisions (the first in Newtown CT) and the store was recently featured on Marthastewart.com as one of the new zero waste stores redefining how people shop.
BD Provisions offers a carefully curated collection of more than 300 items in bulk and includes nuts, chocolates & candies, grains, baking ingredients, pasta, gluten free products, spices, beans, loose-leaf teas, and so much more – all sold by weight. That means that the customer can take as much or as little of everything they want, thus controlling the final price.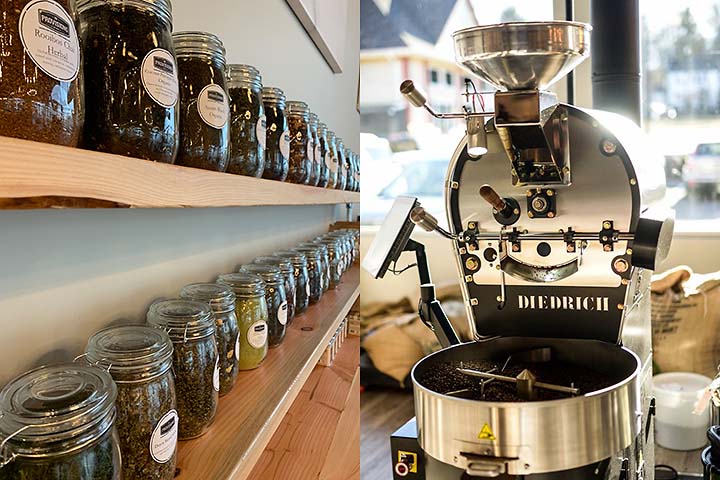 The store also features a wide range of artisanal olive oils, vinegars, local honeys and maple syrups on tap, nut grinding machines that grind the freshest nut butters in seconds and a state of the art coffee roaster which roasts coffee beans before your eyes for beans so fresh, you can take them home still warm. "We like to say our thinking on food is so far outside the box, we just got rid of it" says co-founder Tara DiPippa.
Everything that BD Provisions offers is available in zero or low waste packaging. They have eco-friendly bags in store and mason jars for sale, but customers can also bring their own containers from home and use them to take home products. There are also sustainable gifting options available to turn any of the hundreds of items in store into that perfect, customized gift.
Here are some tips on how to shop at BD Provisions in Fairfield:
1) Assess what you have at home and what you need at home before coming in. You'll probably end up picking up some items you "want" rather than "need" but it's always good to start with a plan!
2) Bring your own jars! At BD Provisions Fairfield, you can bring in your own clean jars from home and fill them with goodies at our store (but don't worry, if you forget, we have free paper and compostable bags as well as jars for purchase). Remember to "tare" the jar which means weigh it empty and mark the weight with a label or wax pencil so that weight of the package can be deducted at checkout.
3) Fill the jars with the item of your choice by using the designated scoop. If you would like a sample, all you have to do is ask an associate and they'd be happy to assist you.
4) Mark your jars or bags with the bin number of the item you've purchased. The bin number will be located on the label on top of each bin. This will speed up the checkout process.
5) Remember your reusable bag!
There is also a second floor loft space that will be used for classes and events in the community. Host your next meeting or party in the beautiful loft space! Email Kendra@bdprovisions.com for more info.
Come visit BD Provisions and mention that you read this article on Weston Today for a free 1/2 lb of Midnight Joe, our signature coffee!
BD Provisions
1215 Post Road, Fairfield CT
203-282-8881
www.bdprovisions.com
@bdprovisionsfairfield on Facebook and @bdprovisions on Instagram