Weston Disposes of Hazardous Waste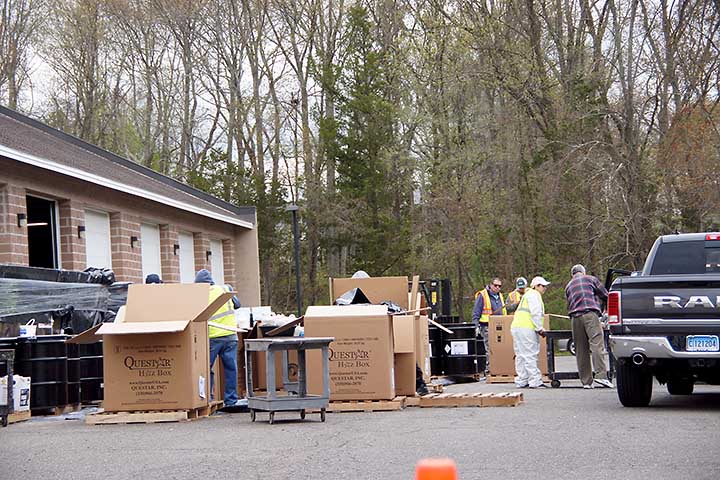 Photo: M.S. Wirtenberg
April 29, 2019 — A large number of residents took advantage of the town's hazardous waste disposal day on Saturday to rid their homes of toxic materials.
The event, known by some as "Good Riddance Day," occurs at the end of April each year at the Public Works facility. Items are identified by a chemist, separated, and stored securely in barrels and boxes.
Over 140 Weston residents made use of the free, regional service, as did around 70 from neighboring towns.
Reported by Margaret Wirtenberg